Our Brands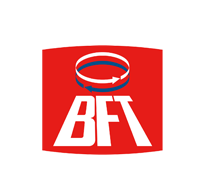 Gate automation system is a suitable one for residential, industrial and commercial buildings to improve security measures. Dhonaadhi gate automation systems come with different models that add more values to your properties. In addition, you can operate them with remotes and other accessories in an easy manner. Our gate automation models also provide methods for meeting exact requirements in your property management process. Our products such as Gate Automation System includes Boom Barrier, Automatic Sliding Gate, Automatic Swing Gate, Automatic Garage Gate, Bollards, etc.
Installing gate automation systems in buildings
There are different types of devices which are widely in the home automation process to ensure the safety of valuable assets. Gate automation system is a perfect one all types of residential buildings, villas and commercial properties to reduce crime rates. It helps to prevent the entry of unwanted vehicles in a building. The main benefit of a gate automation system is that it provides methods for increasing property values during the selling process.
Building owners will be able to eliminate the thefts and other security problems with this process for enhancing more protection. Apart from that, it is an ideal one for allowing the access for known people to avoid safety issues in an efficient manner. Automatic gate types Sliding gates, swing gates, Bi-folding gates and barrier arm gates are some of the types which are available for the buildings to safeguard buildings from potential threats. The sliding gate can be commonly seen in industrial buildings which use rollers at the bottom of the gates. Swing gate is a suitable for residential properties and they cost less when compared to traditional types. Bi folding gate is used is operated with two gate panels which show ways for increasing high security levels. Barrier arm gate is utilized for controlling the speed of vehicles and it is a suitable one for check posts, organizations and other places to focus on safety practices. Gate automation systems can be operated at a distance to allow a vehicle with ease.
How to choose an automatic gate?
Anyone who wants to incorporate an automatic gate in a building should consider about certain factors to gain major benefits. Some of them include weight, location, weather conditions, grade, availability of space, duty cycle, gate construction, electrical power, etc. to experience desired outcomes. It is advisable to seek support from expert technicians before installing automatic gates. This will help for getting ideas to incorporate gates depending on the requirements. It is possible to prevent children from straying out from a property with this system. Furthermore, it helps to track the entry and exit of vehicles in a building to minimize congestion at the key points. Automatic gate system is strongly recommended for garage purposes to park the vehicles safely.
Building automatic gates
It is necessary to look out for a best equipment firm in the markets to build automatic gate systems with latest features. Dhonaadhi Hi-tech innovation offers gate automation systems to all types of buildings with cutting edge technologies. Expert teams will assist building owners to choose gates which exactly suit a property. All models are resistant from rain, extreme heat and other weather conditions to obtain optimum results. Guidelines for maintaining the gates can be known from the technical teams after the installation process. Different types of gate models are available to customers for selecting them based on the choices. Free consultations are given to individual property owners to meet exact requirements in the security management process. It also helps to maintain high security in a building to get peace of mind.